FOR ADULTS 
Written by the Buddhist meditation master and popular international speaker
Sogyal Rinpoche, this highly acclaimed book clarifies the majestic vision of life
and death that underlies the Tibetan Buddhist tradition.
https://www.penguin.com.au/books/the-tibetan-book-of-living-and-dying-9781846045387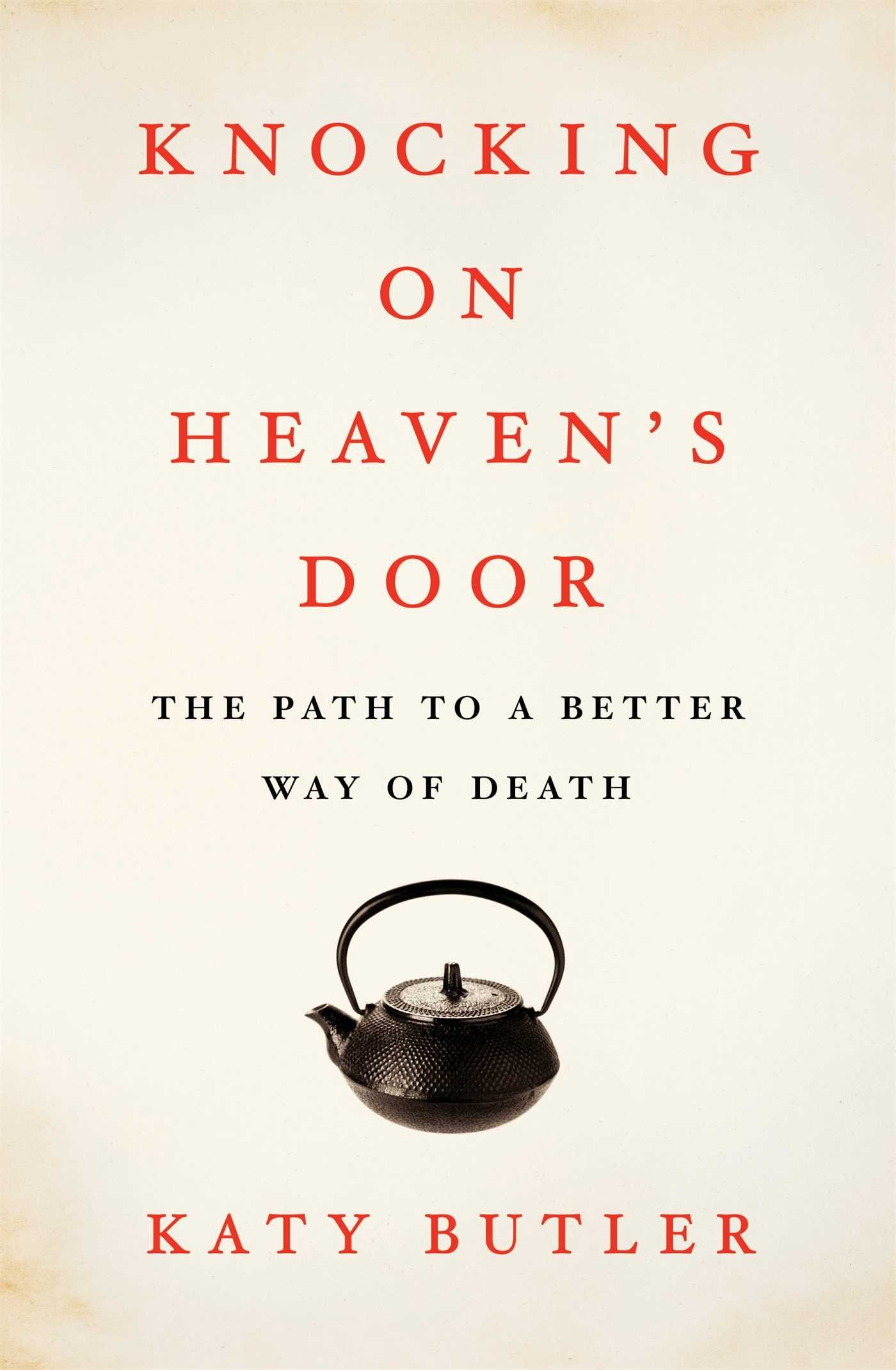 "When my father was vigorous and lucid, my mother regarded medicine as her
wily ally in a lifelong campaign to keep old age, sickness, and death at bay. Now
ally and foe exchanged masks. Medicine looked more like the
enemy, and death the friend."
"I wish that, at the end of life, when things were truly "done," there was
something to look forward to. Something more pleasure-oriented…
All-you-can-eat ice cream parlors for the extremely aged.
Big art pictures books and music.
EXTREME palliative care, for when you've had it with everything else:
the x-rays, the MRIs, the boring food, and the pills that don't do anything at all.
Would that be so bad?
"That message is simple: When you come to one of the many moments in life
when you must give an account of yourself, provide a ledger of what you have
been, and done, and meant to the world, do not, I pray, discount that you filled a
dying man's days with a sated joy, a joy unknown to me in all my prior years, a
joy that does not hunger for more and more, but rests, satisfied.
In this time, right now, that is an enormous thing."
Conversations on Loving and Dying  by Ram Dass
"Dying doesn't cause suffering. Resistance to dying does."
"I look at her. This is the moment when she will leave my care for good. Mine
may be the last familiar hospital face she sees before she goes under
and I want her to remember it as calm and present."
"Grief turns out to be a place none of us know until we reach it. We anticipate
(we know) that someone close to us could die, but we do not look beyond the
few days or weeks that immediately follow such an imagined death. We
misconstrue the nature of even those few days or weeks. We might expect if the
death is sudden to feel shock. We do not expect this shock to be obliterative,
dislocating to both body and mind. We might expect that we will be prostrate,
inconsolable, crazy with loss. We do not expect to be literally crazy, cool
customers who believe their husband is about to return and needs his shoes."
 Dying, it's an uncomfortable topic. None of us likes to think about what our last
days will be like. But if we do think about them at all, we want them to be full of
peace and tranquility, with the chance to say proper goodbyes to those we love.
Life in a Hospice takes you behind the scenes in end-of-life care, where you will
see the enormous efforts of nurses, doctors, chaplains and others - even a
thoughtful cook - to provide the calm that we all hope for.
FOR CHILDREN
A practical format for allowing children to understand the concept of death and
develop coping skills for life, this book is designed for young readers to illustrate.
What Does Dead Mean? is a beautifully illustrated book that guides children
gently through 17 of the 'big' questions they often ask about death and dying.
Questions such as 'Is being dead like sleeping?', 'Why do people have to die?'
and 'Where do dead people go?' are answered simply, truthfully and clearly to
help adults explain to children what happens when someone dies. Prompts
encourage children to explore the concepts by talking about, drawing or painting
what they think or feel about the questions and answers.
 https://www.amazon.com/Elephant-Room-Childrens-Book-Grief/dp/1492793248
 When Fox dies, the rest of his family are distraught. How will Mole, Otter and
Hare go on without their beloved friend? But months later, Squirrel reminds them
all of how funny Fox used to be, and they all realize that
Fox is still there in their  hearts and memories.
https://www.amazon.co.uk/dp/0552567655/ref=nosim?tag=mummwrit-21
Little Parachutes is the World's most useful (and friendly) collection of that help
children cope with worries, health issues and new experiences (big and small).
Muddles, Puddles and Sunshine offers practical and sensitive support for
bereaved children. Beautifully illustrated, it suggests a helpful series of activities
and exercises accompanied by the friendly characters of Bee and Bear. This
book offers a structure and an outlet for the many difficult feelings which
inevitably follow when someone dies.
It aims to help children make sense of their experience by reflecting on the
different aspects of their grief, whilst finding a balance between remembering
and having fun.  This book is a useful companion in the present,
and will become an invaluable keepsake in the years to come.
This story is action-packed, deals with grief. With all the heart and
humour audiences expect from Walt Disney 
FOR ADULTS 
In LAST CAB TO DARWIN, Rex (Michael Caton), a cab driver in the mining
town Broken Hill, has spent his life avoiding getting close to people - even his
best friend and occasional lover Polly (Ningali Lawford-Wolf), who lives across
the road. One day, Rex discovers he doesn't have long to live. Not wanting to be
relying on anyone, least of all Polly, he decides to leave his home and drive
alone the 3000kms across the Australian continent to Darwin, where a recently
passed law and a willing Dr. Farmer (Jacki Weaver) will allow him to die on his own terms.
Daigo, a depressed and unemployed cellist,
inadvertently finds himself after he takes a job preparing the
dead for funerals. This exploration into Japanese
perceptions surrounding death won the 2009
Academy Award for Best Foreign Language Film.
with the life they've lived and the experiences they want to have before they die.
The duo sets out on a trip (against their doctors' orders) to do all of the things
they ever wanted to do before their time is up. 
This movie examines friendship, love, and terminal disease. The cornerstone of
this story is young love and what it means to live life to the fullest.Two teenagers
have cancer and a love for reading in common and it's only a matter of time until
these two things bring them together on an adventure
The ultimate love story. When a husband succumbs to his illness, he plans
touching story that focus on the importance of moving on and the little things
you can do to help ease the pain caused by a love that is lost. 
This movie is hilarious, devastatingly sad, but also incredibly introspective about
the grieving process, especially from the perspective of an entire family.